"I am interested in green tea but don't know where to start as there are so many different kinds of green tea available". If you are thinking that way, please try our Koimaro tea. It does not matter who makes the tea or how you make the tea. You can always get a "strong flavored but also mild" delicious cup of green tea with this product. Even for Japanese people, finding a right way to make tea they all can think of as delicious is something very profound as each individual has different preferences. Our tea master, Noriaki Yasui has tried to find a way to solve this problem. "How can we produce tea that everybody can easily make delicious?" During the development, he conducted marketing research to find out about what types of tea are more popular among Japanese people. Learning from trial-and-error, he spent 3 years on experiments and finally produced the right tea. Yasui produced a green tea with his "golden-balanced blend".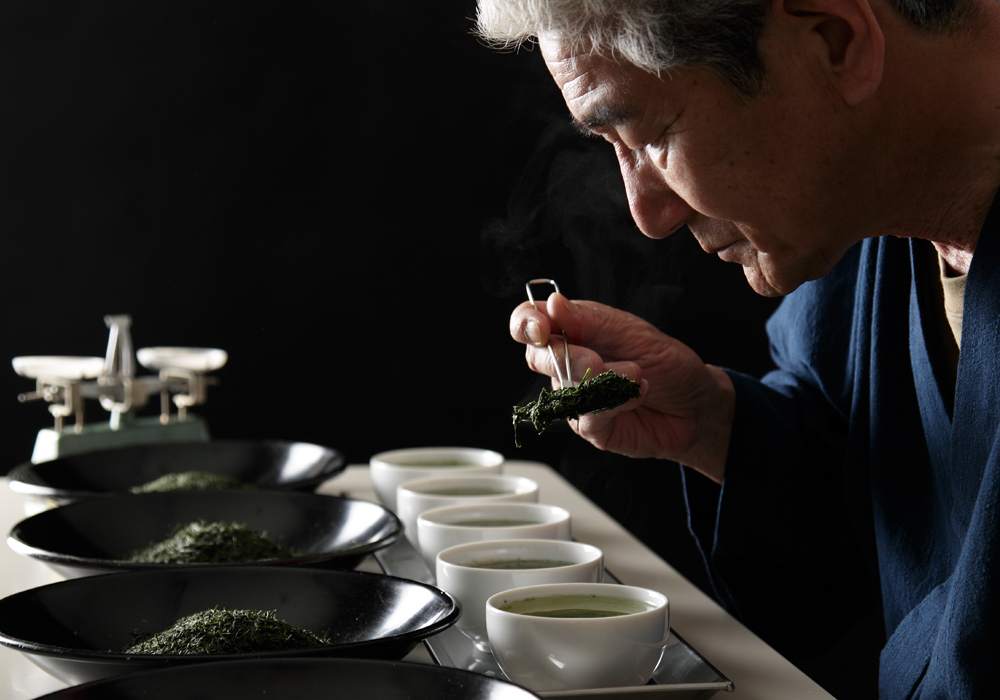 He mixed 3 different tea leaves in regard to producing methods and characteristics and added high quality Matcha tea leaves at the end. Green tea is from agricultural crops from which you get different flavors every year. It can also mean that tea masters have a chance to show their skills to constantly provide green tea with great flavor and high quality.
Our tea masters have been successfully maintaining Koimaro tea at an excellent quality and Koimaro tea truly is an ideal product with which everybody can easily make a delicious cup of tea. After we introduced the Koimaro tea in 2003, it soon became our most popular product. As of 2015, a total of 1.5 million customers chose and enjoyed Koimaro tea. As this example shows, we will always commit ourselves to producing green tea with a delicious taste and good flavor that can meet customers' needs and we will not hesitate to spend as much time as needed to deliver a great product. We believe once we start compromising, we will only be able to make ordinary "green tea". We don't think we can make "truly delicious tea" if we compromise with ourselves.
Copyright © 2016 Ujitawara-Seichajyo Co.,Ltd.